The Oversized Hoodie® : Luxury Homewear
Experience Ultimate Comfort and Snuggle in Warmth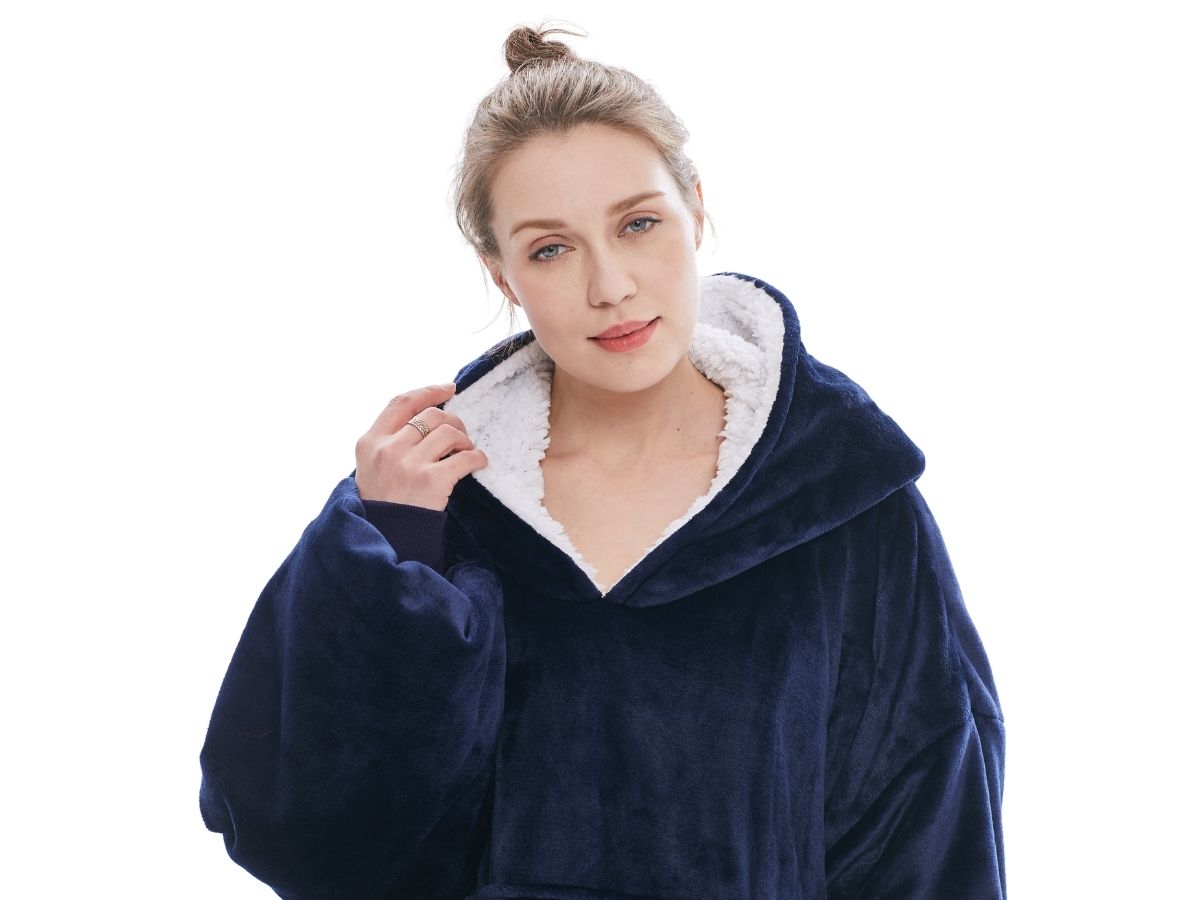 The Oversized Hoodie®: your clouds of comfort and softness
💙 Certified high-end hoodie blanket
💙 Comfortable giant fit
💙 Ultra soft faux flannel fabric
💙 Warm inner fleece lining
💙 Large thickness soft and cozy
 🎁 The perfect gift: you will love it!
Découvrir
A cocoon of softness absolutely unique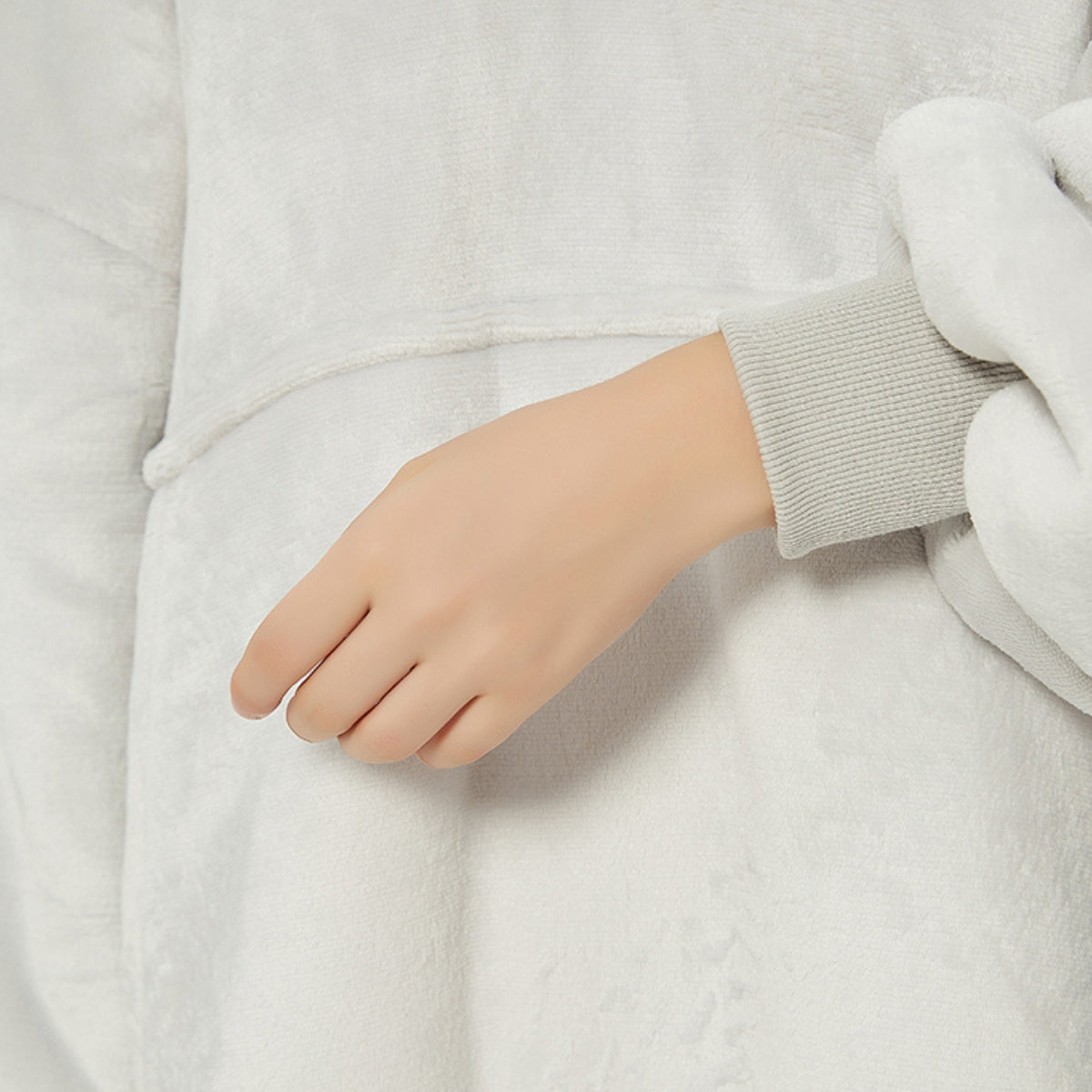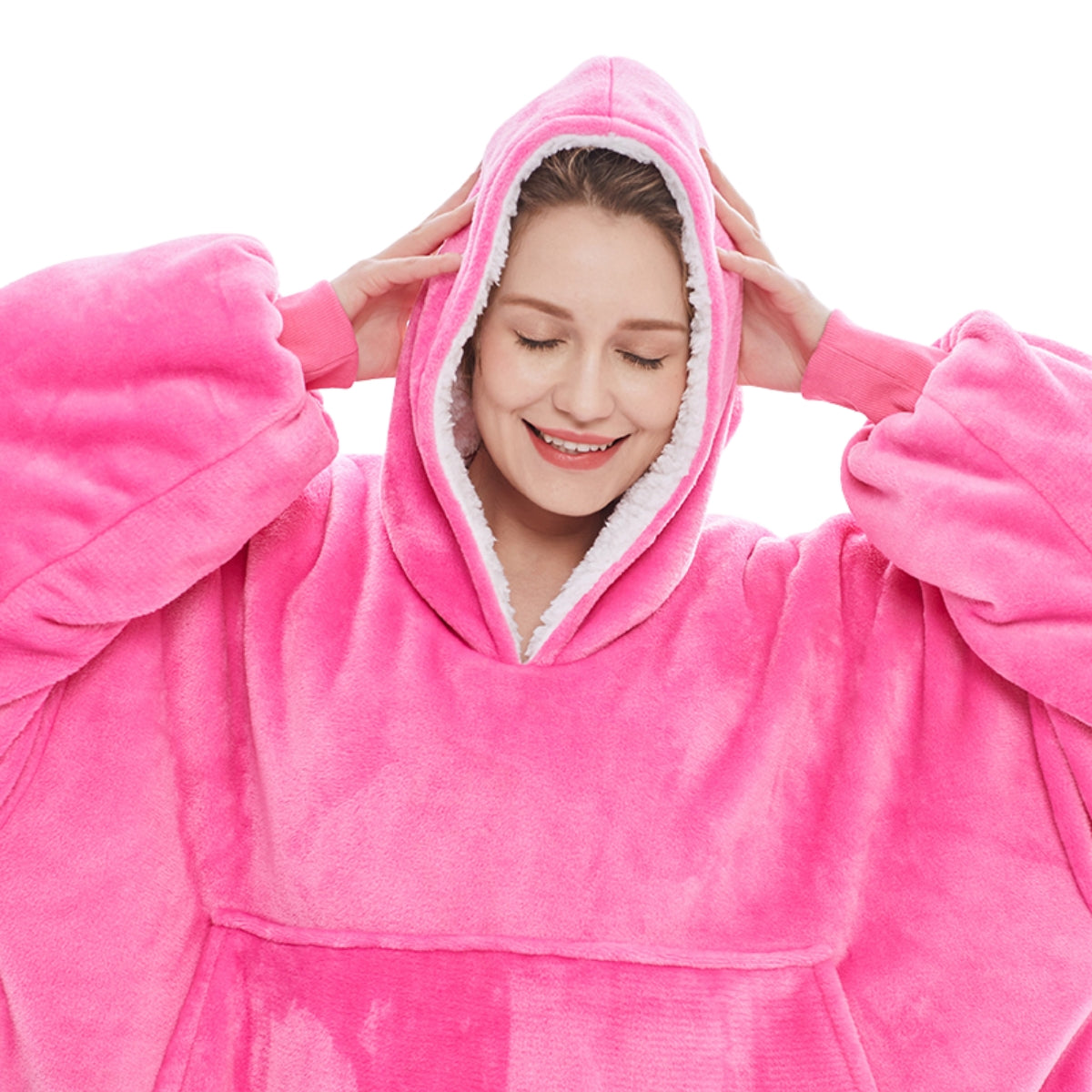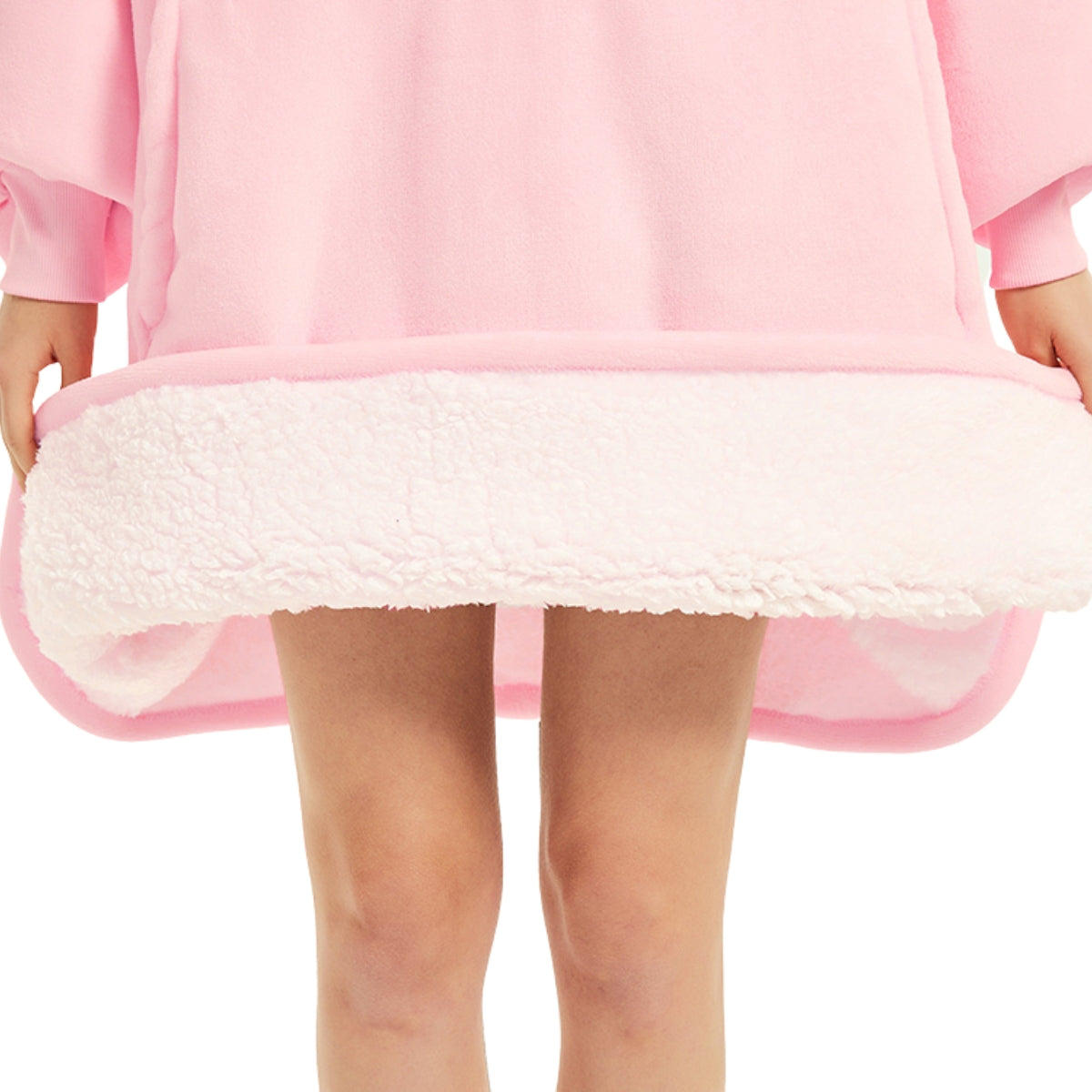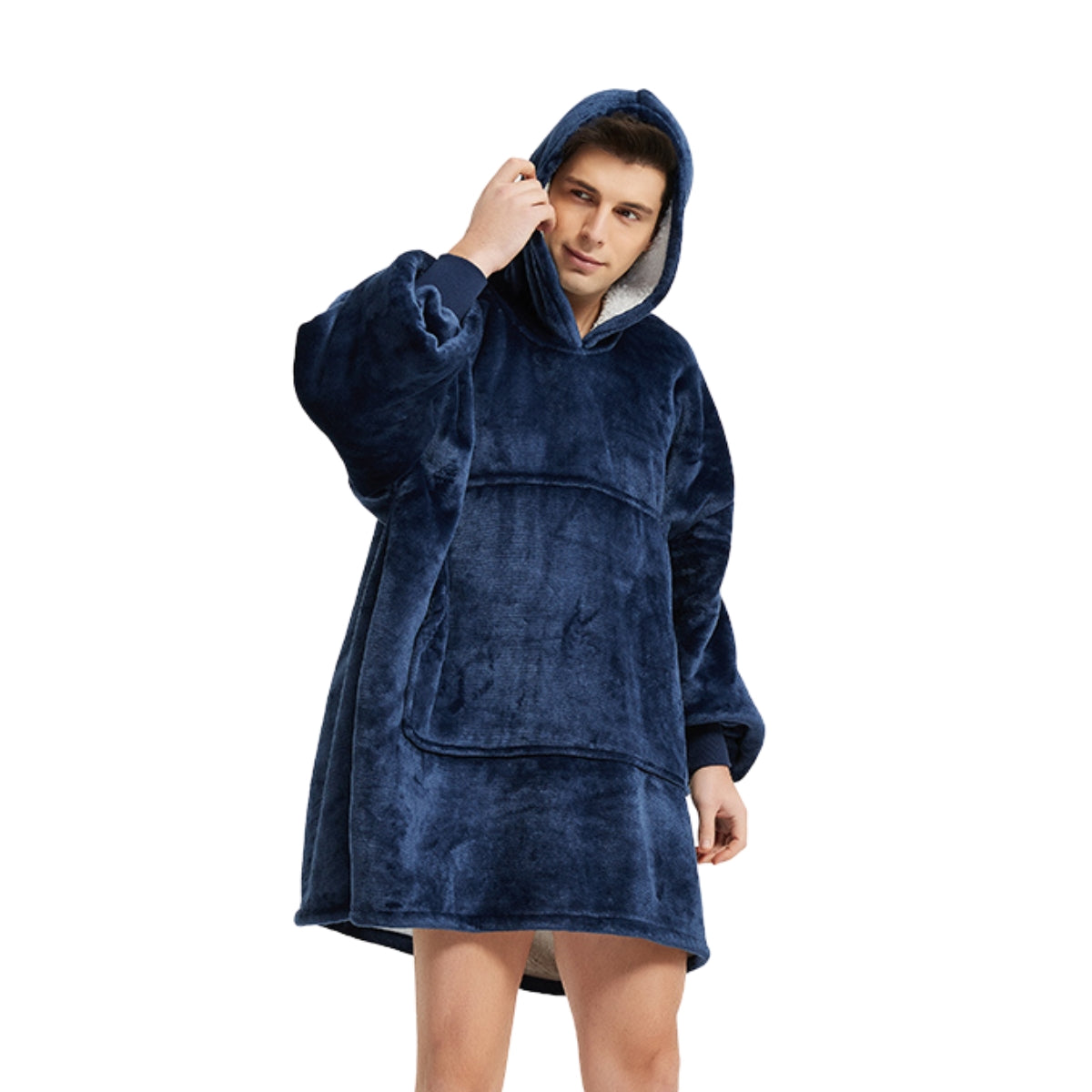 The Ultimate Hooded Blanket Experience for All Ages
When winter's chill takes hold, there's a secret to ultimate warmth and style. It's not just about finding a blanket; it's about the embrace of a hooded fleece.
Our hooded blanket isn't just a piece of clothing; it's a cocoon. Perfect for those frosty evenings and laid-back mornings, it's where cosy meets elegance. Whether you're looking for something pink, black, white, a plush patterned design, or a print that stands out, we've got you covered. Our range offers options for kids, adults, and everyone in between.
Dive into the plush, warm world of our oversized hooded blankets with extra softness and a luxury feel.
COCOON IN COMFORT!
Every Moment, Amplified
From a movie marathon at home to a snug afternoon reading or a serene night under the stars, our hooded blanket promises warmth and solace. It's the wearable comfort you didn't know you needed.
With its giant size, snug hoodie, and thermal sleeves, it's the quintessential companion for all those cherished moments. And for those extra chilly days, our wrap design ensures you stay snug.
EMBRACE THE WARMTH!
The Gift of Comfort and Style for your Loved Ones
Gifting a hooded blanket from The Oversized Hoodie® is more than a mere present. It's an invitation to shared warmth and joy.
With soft sherpa lining, teddy textures, and a cream hue option, it's a gift that keeps on giving, ensuring nights of comfort and days of style.
GIFT THE WARMTH!
Why The Oversized Hoodie® Stands Out
Our commitment to quality is unwavering. With certifications like Oeko-Tex® Standard 100 and the Confiance Textile label, we ensure every hooded blanket is devoid of harmful substances.
Crafted from premium polyester, our hoodies promise not just unmatched softness but also enduring quality. They're vegan, cruelty-free, and designed with respect for all lives.
Experience the pinnacle of quality and comfort with us!
QUALITY LIKE NO OTHER!
💙 ALREADY 2 YEARS BY YOUR SIDE ❤️
+ 3350 smiles in France and Europe
and still so much to give! 😁